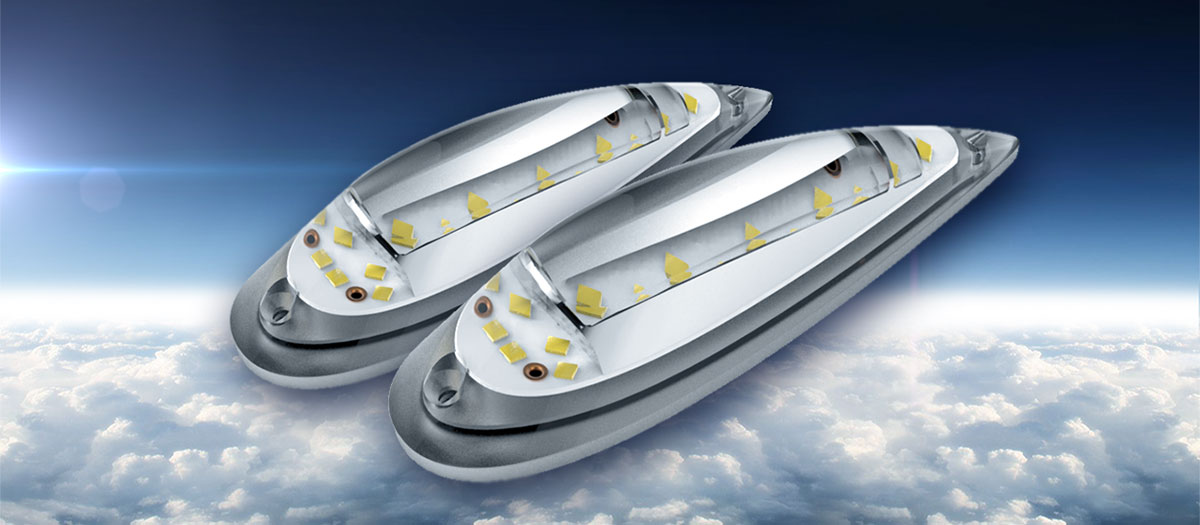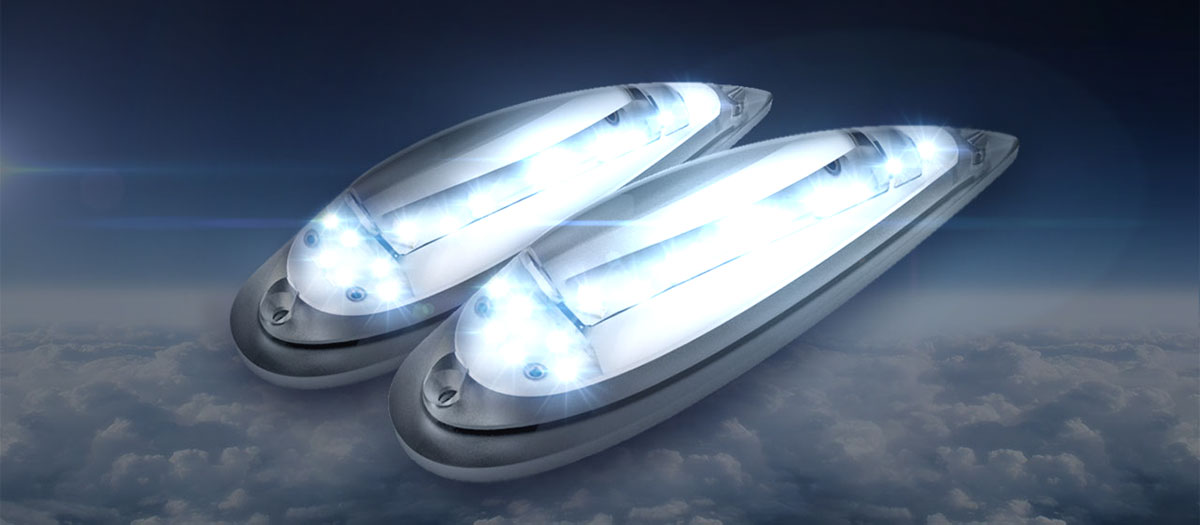 If you fly Gliders you surely want to be seen but you surely also do not want to suffer drag losses…. Aveo has your fully aerodynamic, extremely lightweight strobe solution, the new GliderBurst™.
Features
16 High brightness LEDs for STROBE coverage
Packed with 6 ultra high brightness CREE LEDs for STROBE mode in white color that are the industry state-of-the-art in performance and output lumens, the GliderBurst feature a significantly lower footprint than competitor lights.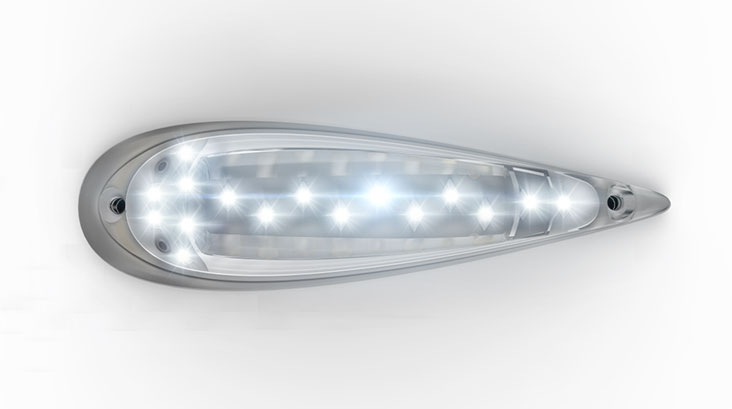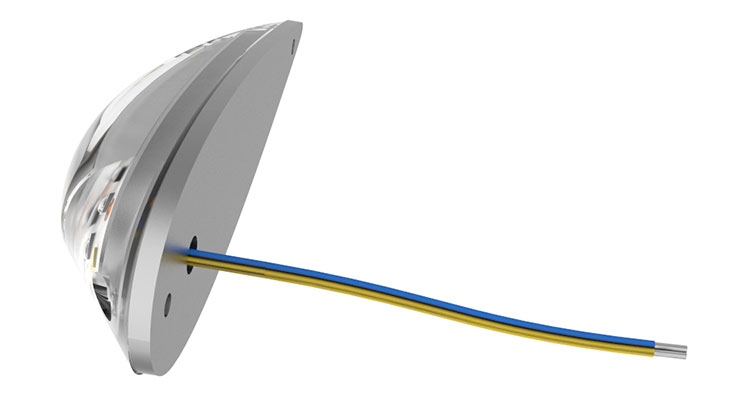 No separate strobe power box needed
Aveo pioneered the no external power supply design from its inception in the industry and the copycats have yet to match our exclusive circuitry. Quite simply the lowest weight solution you can get, in 12 to 18 volt input range too!
Low drag form factor & design
Lowest drag coefficient in the industry as proven in CFD analysis on the University of Michigan Cray Computer cluster.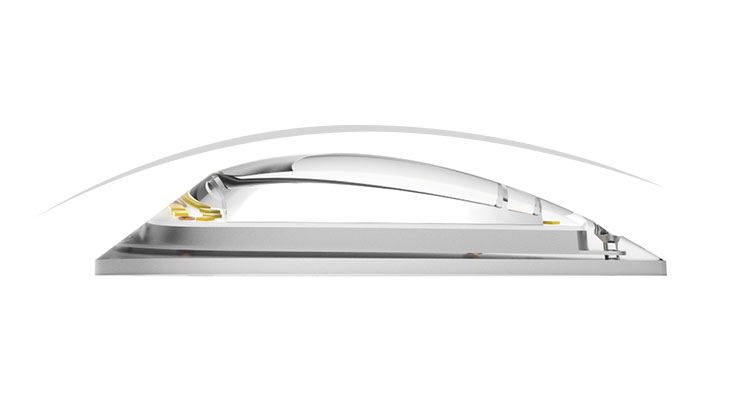 Waterproof / Shockproof / Dust-proof
All Aveo lights are waterproof, dust proof, and inert to most environmental conditions as they are all tested to categories of DO-160 exceeding the applicable requirements by far in external laboratories experienced in compliance demonstration of EASA ETSO appliances.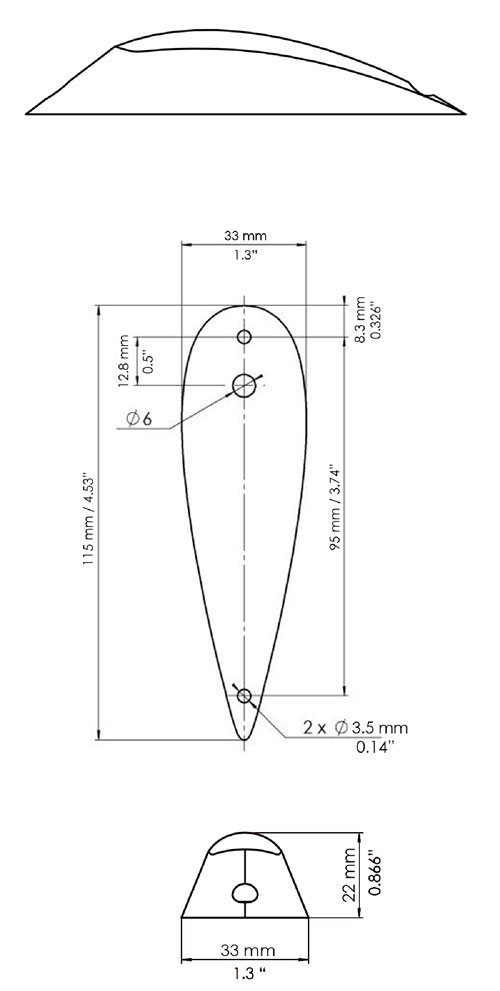 Dimensions (mm):
115 mm x 33 mm x 22 mm
Dimensions (inches):
4.53" x 1.3" x 0.866"
Weight (g):
60 g
Weight (oz):
2.116 oz
Operating Voltage Range:
12 – 18 Vdc
Power – strobe (peak Watts):
32W
Current draw:
3A peak at 14V (+/- 5%)
3.8A peak at 12V (+/- 5%)
Repetition Rate of Strobe:
50 cycles per minute
Recommended size of mounting screw:
M3, stainless steel recommended. Length depends upon placement location on wing tips.
Reverse polarity protected
YES
Over voltage protected
NO
Waterproof
YES
Vibration-proof
YES
Shock-proof
YES
Dust-proof
YES
Thermal protection
YES