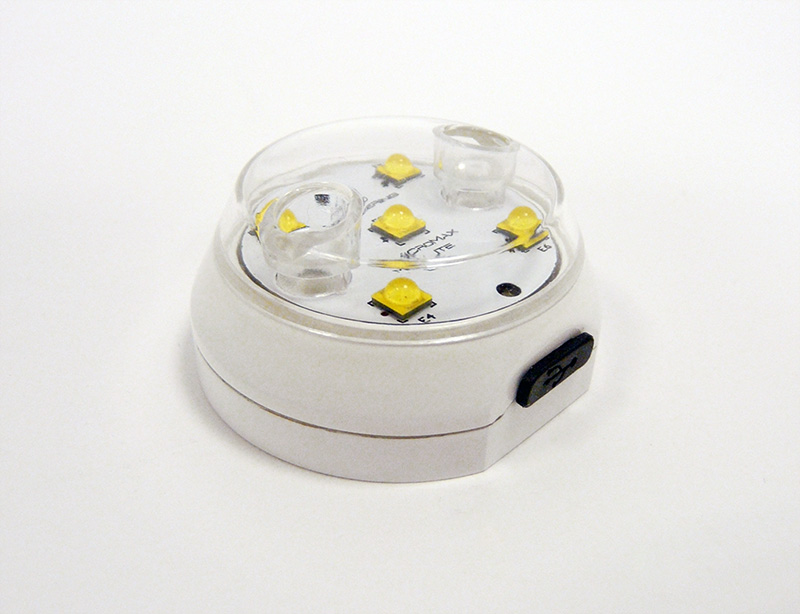 Beacon LED light – Red or White

Aveo introduces the ultimate small drone strobe light, MicroMax Lite™, a cousin of its highly successful MicroMax™ defense industry strobe for UAVs.
Battery operated with DC adapter recharging, the MicroMax Lite™ will strobe for longer than your drone flies on its charge. Exceeding the 2 nautical mile standard, the MicroMax Lite™ actually surpasses 3 nm, and due to its proprietary Aveo firmware and circuitry it offers the brightest and fully airworthy tested features for the serious drone operator.
MicroMax Lite™ comes in either  red  or  white  strobe color.
NOT APPROVED FOR INSTALLATION ON CERTIFIED AIRCRAFT
THIS IS NOT A TSO CERTIFIED LIGHT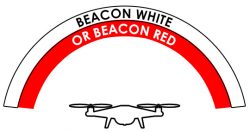 Dimensions (mm):
20 mm x 36 mm
Dimensions (inches):
0.79" x 1.42"
Weight (g):
13 g
Weight (oz):
0.46 oz
Input Voltage:
3 – 4,2V (Li-Ion - 80 mAh)
Output Power:
approx. 3.5 W Peak
Battery Time:
approx. 60 min
Repetition Rate of Strobe:
50ms ON, 50ms OFF, 50ms ON, 850ms OFF
Ambient Temperature:
from -20°C to +65°C
from -4°F to +149°F
Overheat Protection:
YES (+70°C)
Other Features:

o Microcontroller drive
o Pushbutton ON/OFF
o Auto OFF when full discharge
o Signal LED for battery charge status
o Charge status (one blink 100%-40%, two blink 40%-20%, four blink 20%-0%)
o Signal LED for charging status (ON when charging, OFF when full charge)
o Micro USB Charging
o Synchronization input
o RF control input - for ON/OFF
o External battery via USB