Aveo Introduces Conforma for the Cessna Cardinal 177™

Aveo invented the Conforma™ airframe-skin conformal lighting solutions a decade ago for the General Atomics Predator UAVs. Since then we have built and delivered a few thousand tips to owners of VANS, Cessna 152, Cessna 172, and Mooney aircraft, as well as numerous other UAVs around the world.
Now Aveo has spent a lot of time and investment to develop a killer solution that takes the Cessna Cardinal to a dramatic new level in flight safety. Saving all kinds of wiring weight, and legacy separate lights weight, and a dramatic reduction in the wingtip weight with a corresponding increase in strength, the Conforma 177™ puts the following functions all in the wingtips: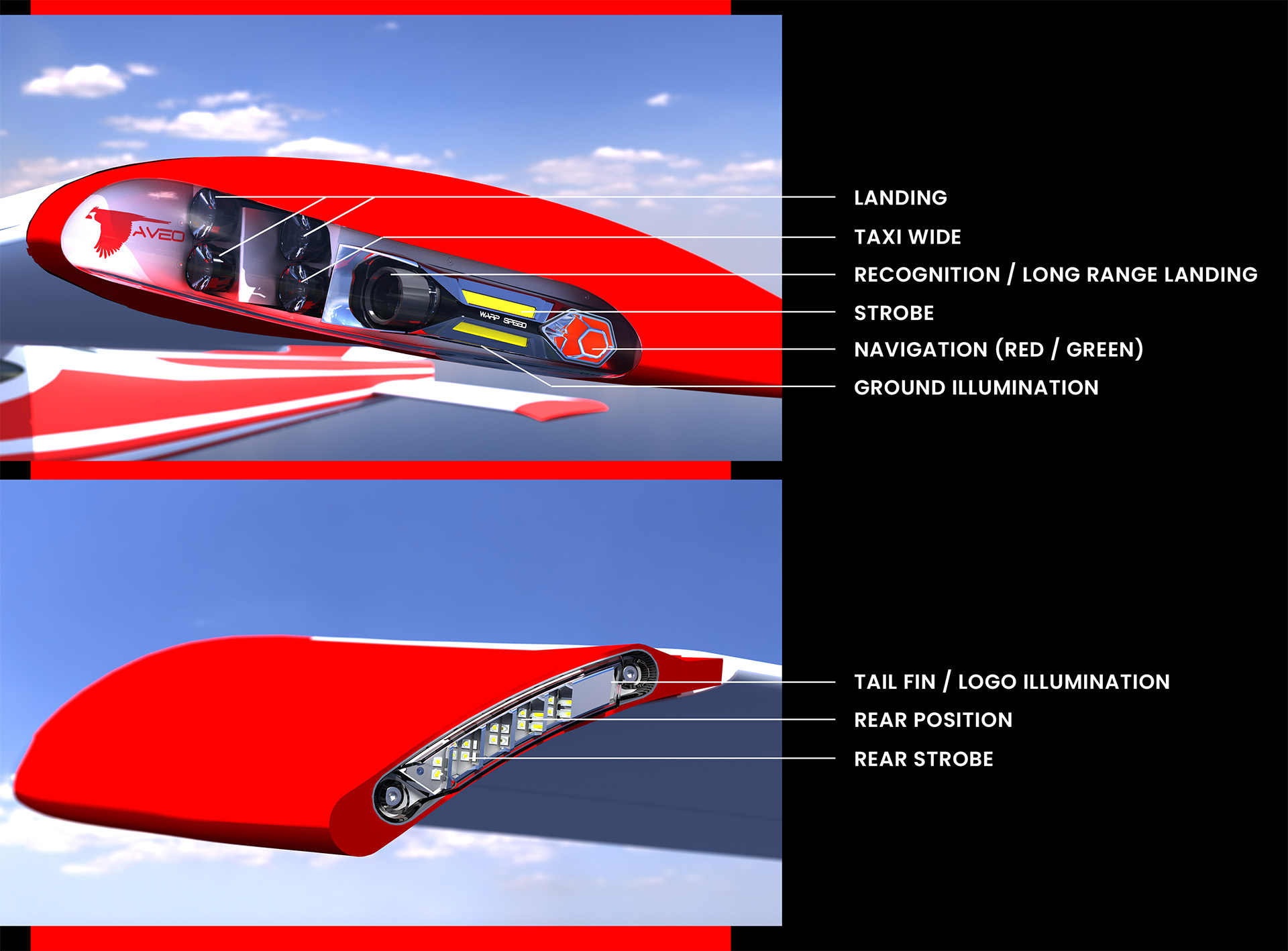 Now you can finally get rid of those legacy weak lights and heavy old wingtips that constantly crack, all just hard-to-see lights that make your flying at night so dangerous. With total landing intensity of 203,000 Candela per wingtip, you have a massive 406,000 Candela of light for approach and landing so you see the runway environment clearly and early, equivalent to a Boeing commercial jet. The recognition function can be seen at 28 nm! Instead of the yellow blob of light from HID high voltage lights and their heavy power boxes, you have the efficiency of low amperage LEDs and WarpSpeeds only from Aveo, and in a cool white that helps the human eye to see more clearly at night.
Aveo Conforma™, it's Only from Aveo!!!
For pre-order our new Aveo RedBird Conforma for Cessna 177 please, fill the form below and we will contact you soon. Thank you