EyeBeam Dome – Interior Dome Light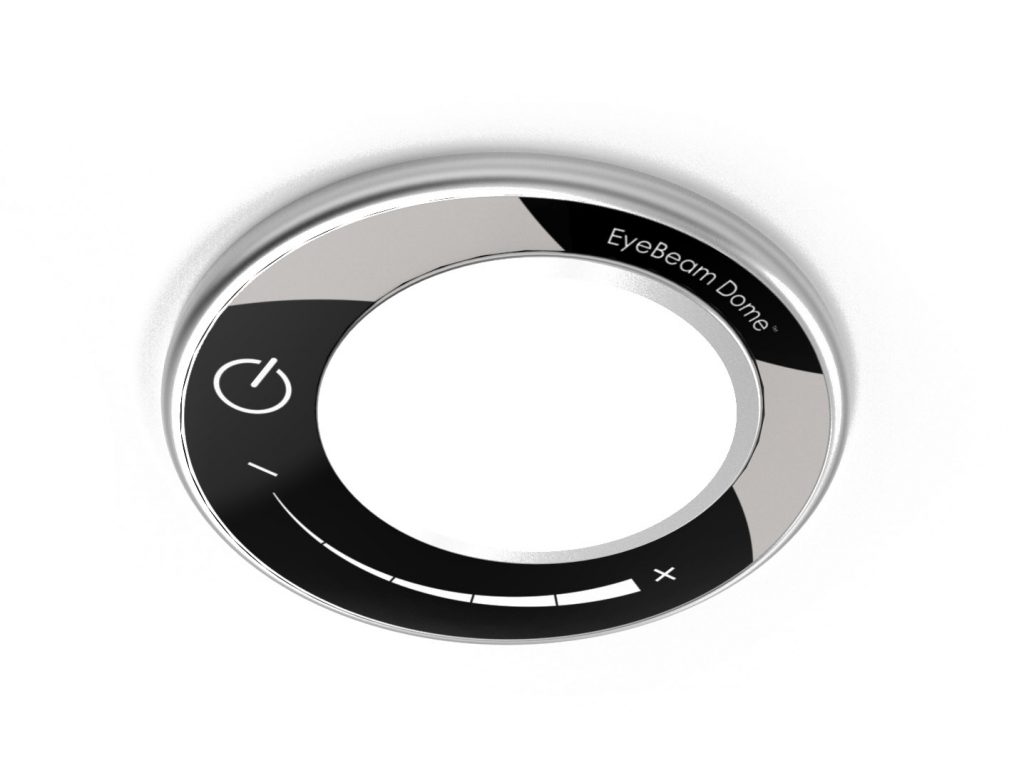 The EyeBeam Dome™ was developed to meet the requests of an interior dome light for all aircraft, that would complement the amazing Aveo EyeBeam™ products, and their unique capacitive touch-controls. Long gone are the days of mechanical switches which can corrode and spark, etc.
2 different FACEPLATES available
The EyeBeam Dome™ comes with a pair of easily-applied color faceplates, with standard colors of silver and black. Volume orders for custom colors and private label are always welcome. The EyeBeam Dome™ is made from anodized aircraft grade aluminum.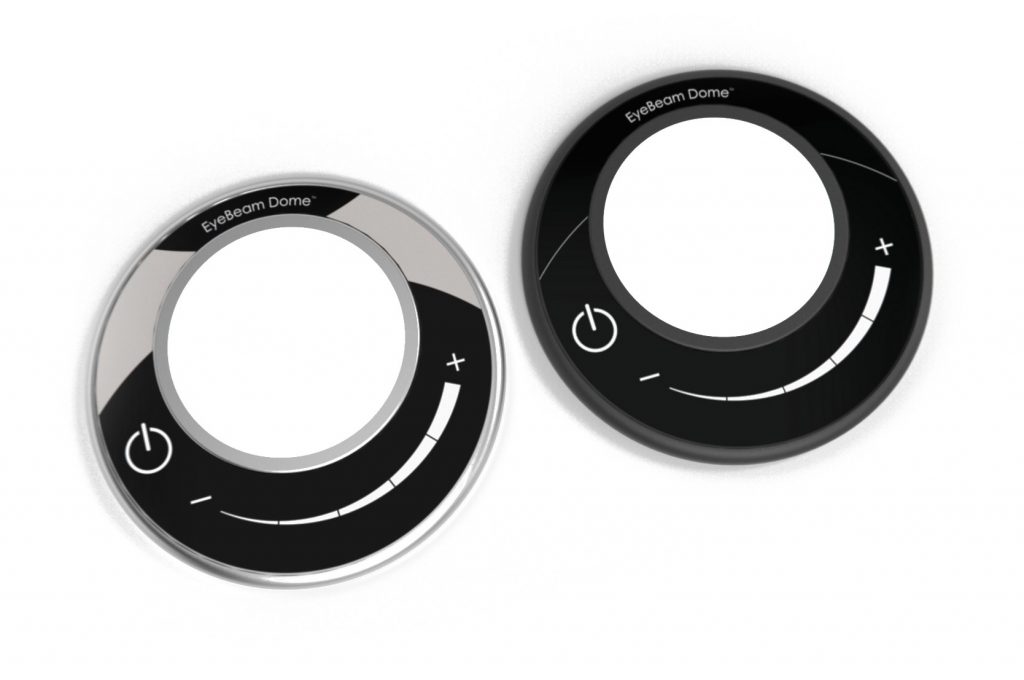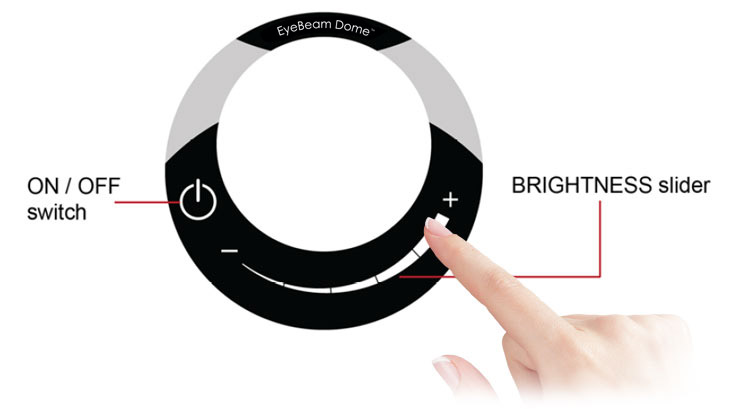 Capacitive touch control works with your finger or even flight gloves. Can be controlled by separate extra wall remote mount.
Simple non-screw installation means low overhead space required.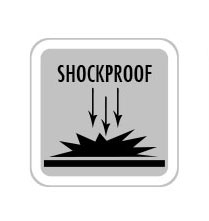 Cockpit and cabin lighting, especially on aircraft, helicopters, boats, recreational vehicles and trucks are plagued by problems from vibration…. the EyeBeam overcomes this with a vibration-proof product.
Operating Voltage Range:

9 – 36 VDC

Dimensions:
See technical drawing
Weight:
95 g / 3.35 oz
Input current (Min):
0.04A @14V
0.03A @28V
Input current (Max):
0.16A @14V
0.10A @28V
Input power (Min):
0.6W @14V (typ)
0.8W @28V (typ)
Input power (Max):
2.2W @14V (typ)
2.8W @28V (typ)