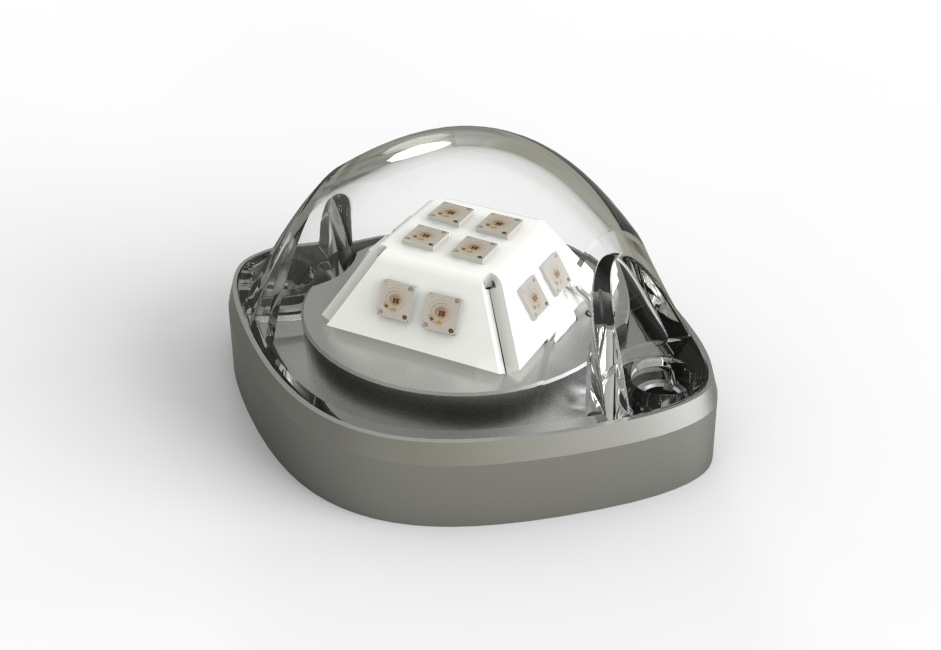 Beacon LED light (Steady and Strobe) – Red or White

Developed originally at the request of the world's leading UAV manufacturers, all of which now utilize Aveo lighting, the MiniMax is a compact powerhouse of hemispheric light. It is also a great anti-collision light to use on upper and lower fuselage in combination with AveoFlash wing lights due to its incredibly small footprint.
MiniMax TS™ comes in either  red  or  white  color.
NOT APPROVED FOR INSTALLATION ON CERTIFIED AIRCRAFT
THIS IS NOT A TSO CERTIFIED LIGHT
Dimensions (mm):
56 x 45 x 30
Dimensions (inches):
2.19" x 1.77" x 1.18"
Weight:
40 g / 1.411 oz
Transient voltage:
60V
Under-voltage lockout:
9V, not more
Over-voltage lockout:
36V, not less
Flash Rate:
100/50 + 50/50 + 50/950(mS)
Ambient Temperature:
from -55°C to +75°C
from -67°F to +167°F
Overheat Protection:
Yes (+85°C / +185°F)
Waterproof, Dust-proof, Shock-proof, Vibration-proof:
Yes
MiniMax TS – RED – PN: AVE-PMMR-12A Mod(1)
Output current:     - strobe
                               - steady
0.6A /LED
0.1A /LED
Output power:       - strobe
                               - steady
16.6W
2.7W 
Input power:          - strobe
                               - steady
19.6W @28V, 20.7W @14V, 17.6W @9V
3.1W @28V, 2.8W @14V, 2.8W @9V
Input current:        - strobe
                               - steady
0.7A @28V, 1.48A @14V, 1.95A @9V
0.11A @28V, 0.2A @14V, 0.31A @9V
MiniMax TS – WHITE – PN: AVE-PMMW-12A Mod(1)
Output current:     - strobe
                               - steady
0.6A /LED
0.1A /LED
Output power:       - strobe
                               - steady
21.2W
3.4W   
Input power:          - strobe
                               - steady
26.6W @28V, 28.5W @14V, 28.1W @9V
4.8W @28V, 4.2W @14V, 4.3W @9V
Input current:        - strobe
                               - steady
0.93A @28V, 2.04A @14V, 3.12A @9V
0.17A @28V, 0.3A @14V, 0.48A @9V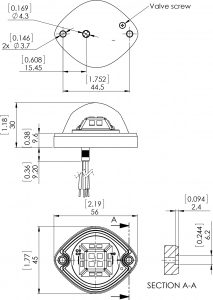 MiniMax TS – RED
---
MiniMax TS – WHITE