Fully D0-160 tested and weighing in at only 23 grams, MicroMax™ will help you comply with all the tightening and future regulations around operating small UAVs/MiniDrones and ensure SAFETY is included in your flight operations.  Available in Red or White, the patented MicroMax™ provides a 360 degree arc of coverage.  An amazing product from Aveo's famous engineering prowess, which has made it the world market leader in UAV lighting by a wide margin.
Features
12 High brightness LEDs for ANTICOLLISION light coverage (360°)
Packed with 12 ultra high brightness CREE LEDs in RED or WHITE color that are the industry state-of-the-art in performance and output lumens, the MicroMax feature a significantly lower footprint than competitor lights.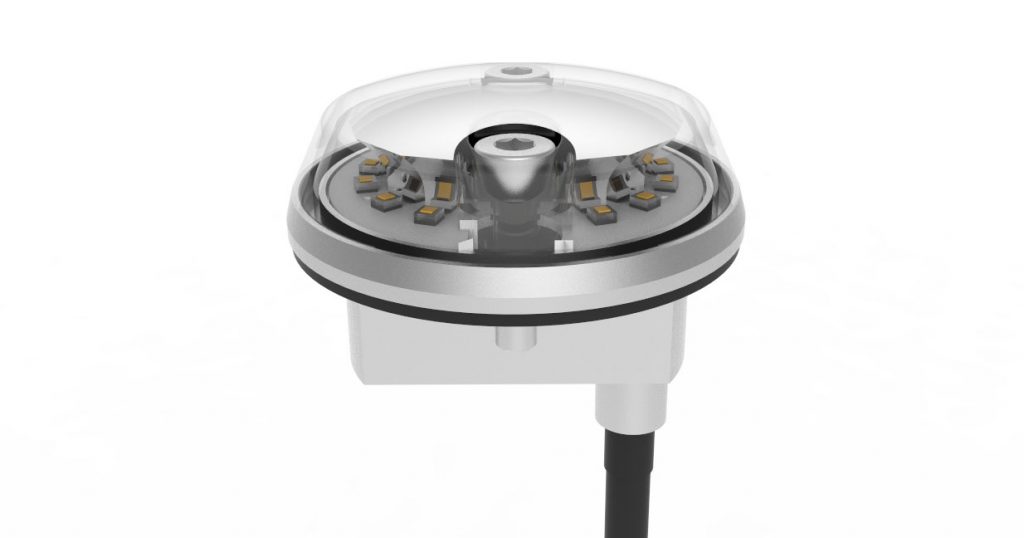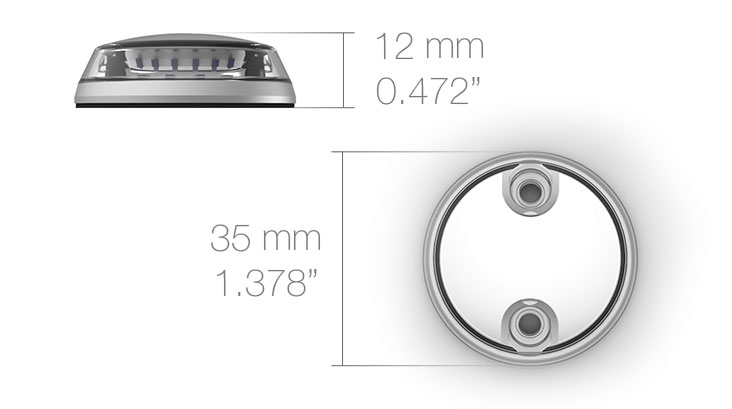 Low Profile/Small Diameter IR Strobe
An extremely lightweight, aerodynamic and low-profile design make this the light of choice for any aircraft requiring a rear coverage light due to wingtip light coverage zone limits.
No separate strobe power box needed
Aveo pioneered the no external power supply design from its inception in the industry and the copycats have yet to match our exclusive circuitry. Quite simply the lowest weight solution you can get, in 9 to 32 volt input range too!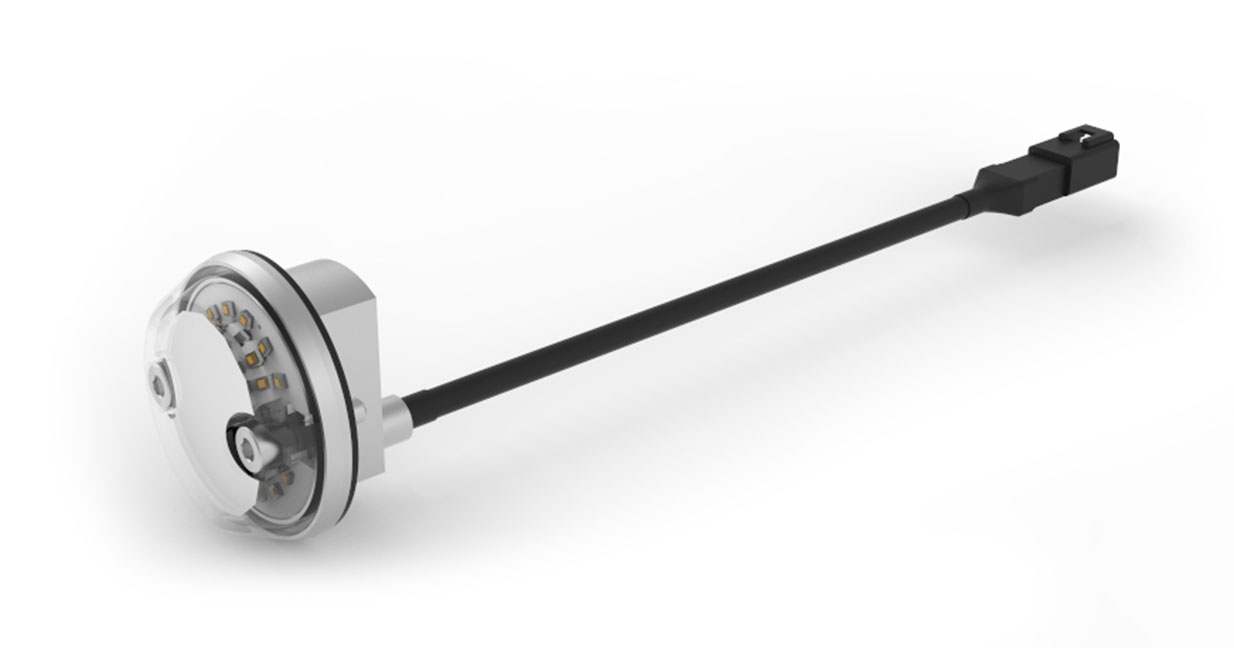 Waterproof / Shockproof / Dust-proof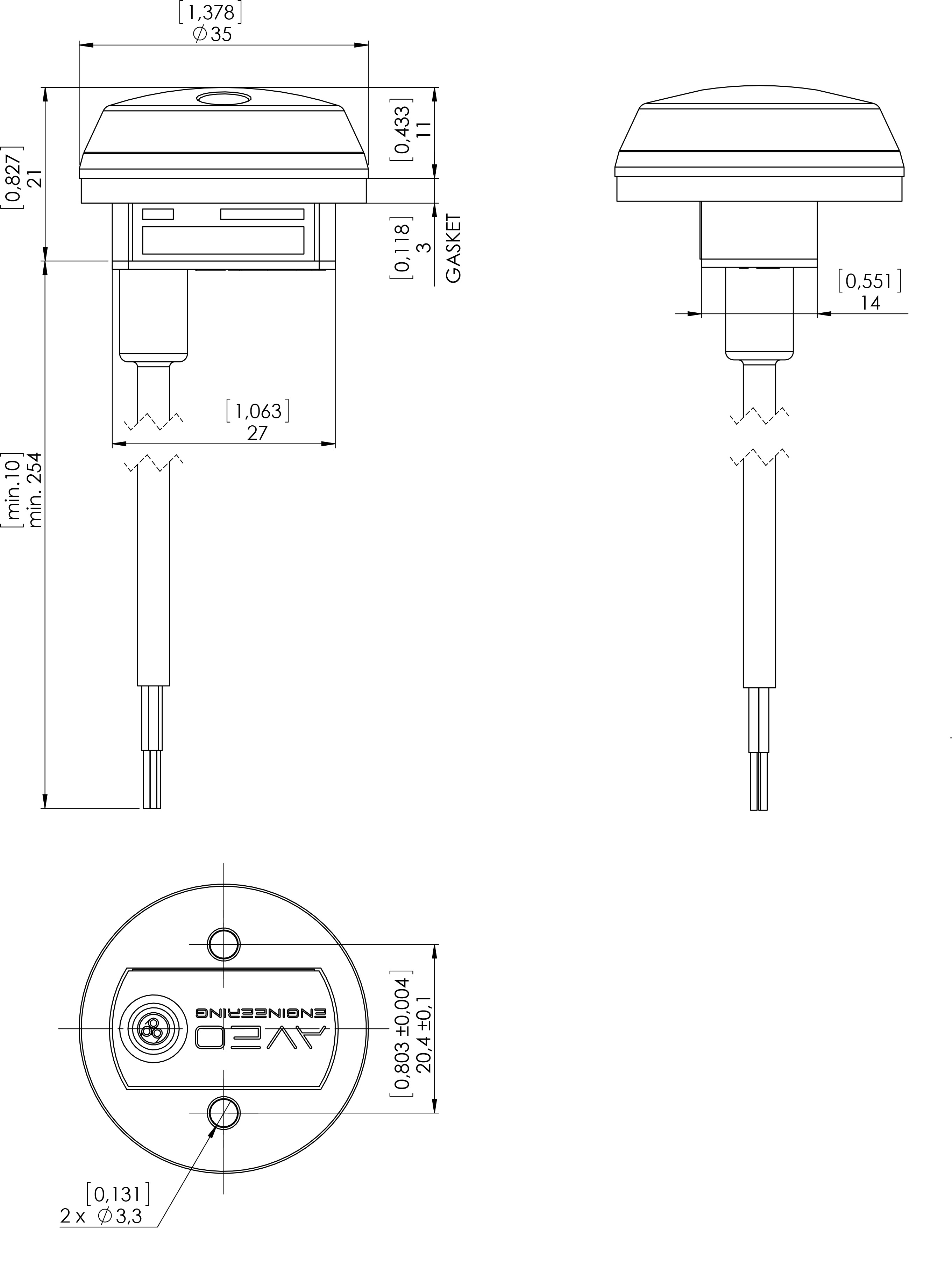 Dimensions (mm):
35 mm x 11 mm
Dimensions (inches):
1.378" x 0.433"
Weight:
23 g / 0.81 oz
Operating Voltage Range:
9 – 32 Vdc
Output power (red):
6W (peak)
Input current (red):
0.27A @28V (peak),
0.50A @14V (peak)
Output power (white):
7.8W (peak)
Input current (white):
0.35A @28V (peak)
Repetition rate of strobe:
50 cycles per minute
Ambient temperature:
from -40°C to +85°C
from -40°F to +185°F
Overheat protection:
Yes
Recommended size of mounting screw:
M3
Reverse polarity protection:
Yes
Over-Voltage spike protection:
60V / 1s
Under-Voltage protection:
Yes, 8.5V
Over-Voltage protection:
Yes, 33V
Waterproof, Dust-proof, Shock-proof,
Vibration-proof:
Yes