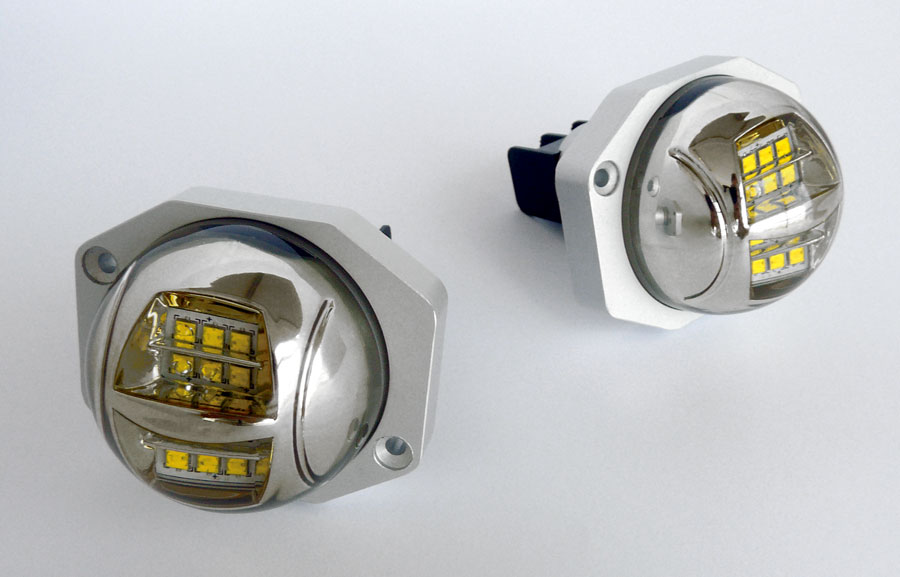 Compact Tail Fin position light only. Features terminal connectors on base. Pegatron is direct drop-in replacement for the Honeywell Astreon Tail Position Light.
12 High brightness LEDs for POSITION (140°) coverage
Packed with 12 ultra high brightness CREE LEDs for POSITION mode in white color that are the industry state-of-the-art in performance and output lumens, the Pegatrons feature a significantly lower footprint than competitor lights.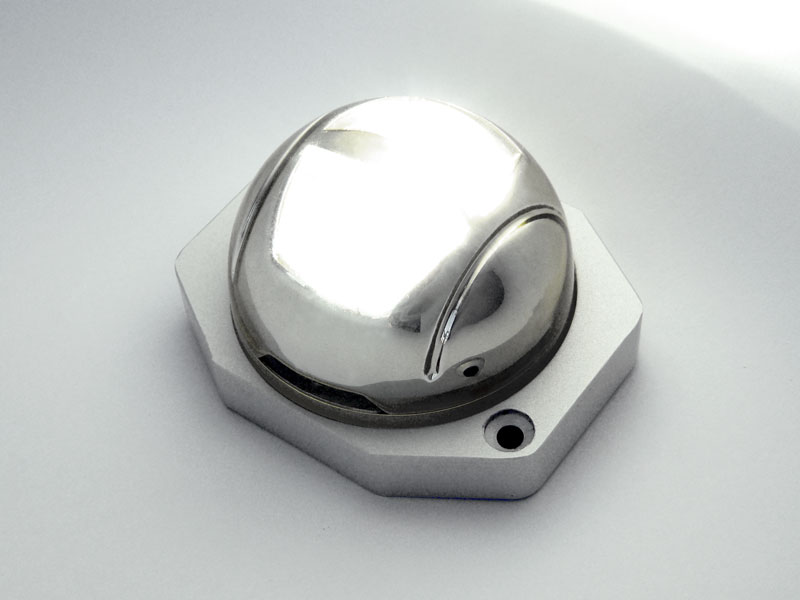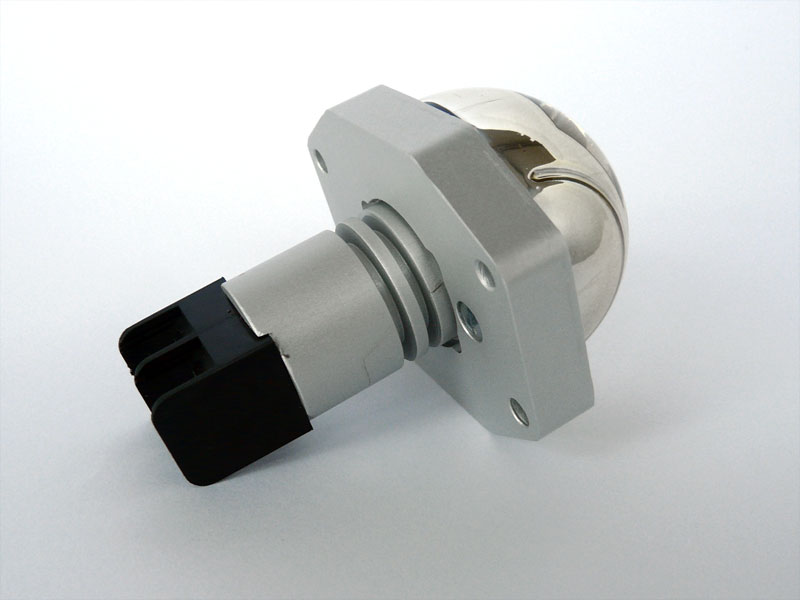 Easy connect with terminal
Gulfstream

Drop-In

Replacement

STC for

Models

G100, G200, GII, GIII, GIV, G450, GV and G550
Pegatron™ is a solid-state, hermetically sealed position light that is simple drop-in replacements for those old legacy lights – A2064, B9730, 30-2368, 30-2382.
Aveo Engineering Pegatron vs. Honeywell Astreon comparison
Only three multiple-generations old low-power LEDs vs. Pegatron high power output means being seen from 5 times the distance.

Waterproof / Shockproof / Dust-proof
All Aveo lights are waterproof, dust proof, and inert to most environmental conditions as they are all tested to categories of DO-160 exceeding the applicable requirements by far in external laboratories experienced in compliance demonstration of EASA ETSO appliances.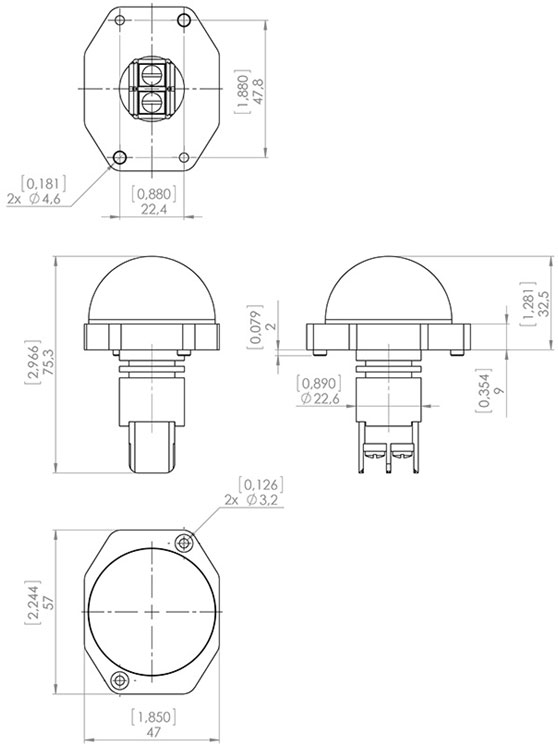 Dimensions:
see drawing on the left
Output power:
5.2W
Weight (g):
106 g
Weight (lbs):
0.234 lbs
Operating Voltage Range:
18-36V DC
Primary input voltage:
28V DC
Over-voltage protection:
80V (1s)
Input current at 28V:
0.22A  (+/- 5%)
Reverse polarity protection:
Yes
Over-Voltage shut down:   
38.5V DC
Operating temperature:
-55°C to +85°C
-67°F to +185°F
Over-Temperature protection:
Yes
Waterproof:
Yes
Vibration-proof:
Yes
Shock-proof:
Yes
Dust-proof:
Yes