Of course, with Aveo Conforma™ Custom Lights
Published: 06 Dec 2016
The UK's Defence Secretary, Sir Michael Fallon, has agreed a £100M contract with General Atomics Aeronautical Systems Inc. to develop their current drone technology into new cutting-edge unmanned aerial vehicles for use by the Royal Air Force (RAF).
Defence Secretary, Sir Michael Fallon said:
"Britain faces ever-evolving threats and we must look at innovative solutions to stay ahead of our enemies. Doubling our unmanned air fleet will substantially enhance both the intelligence gathering and firepower of the RAF.
The UK's security partnership with the US is the deepest and most advanced of any two nations on earth; this programme is part of a further strengthening which will help keep Britain safe and secure.
Protector will be equipped with the very latest technology, including advanced imaging and enhanced datalink technology. There are also plans for Protector to be armed with UK-made Brimstone 2 missiles and Paveway IV laser-guided bombs."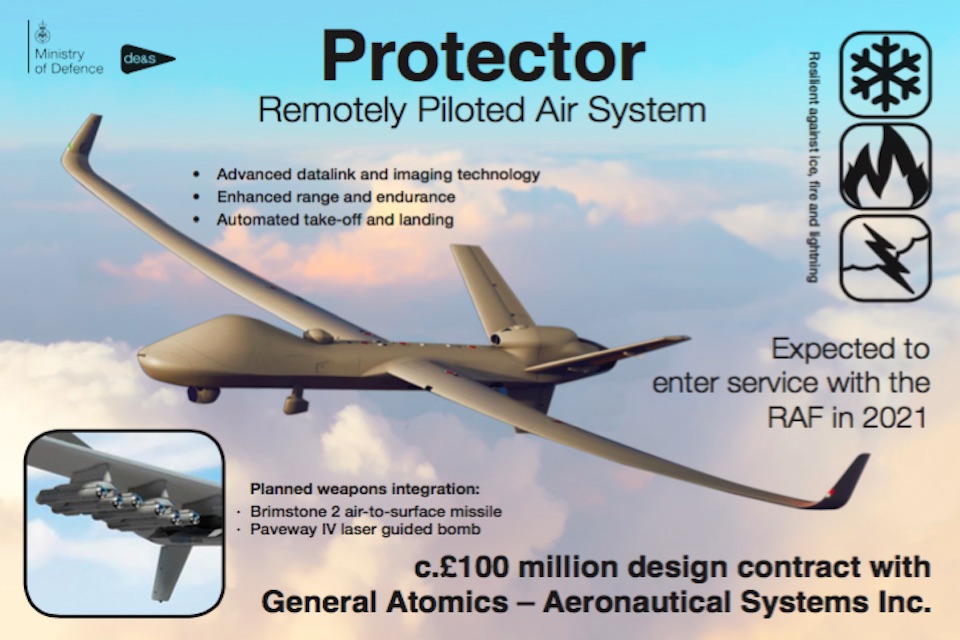 Sir Michael Fallon is in the US as a keynote speaker at the annual Reagan National Defence Forum, in California, where he will meet US Secretary for Defence Ash Carter and the Chairman of the Joint Chiefs, General Dunford.