On November 28 General Atomics Aeronautical Systems announced that it's Predator B variant, built to NATO airworthiness requirements, has completed its first flight. The flight took place on November 17 at the General Atomics' Gray Butte Flight Operations Facility near Palmdale California.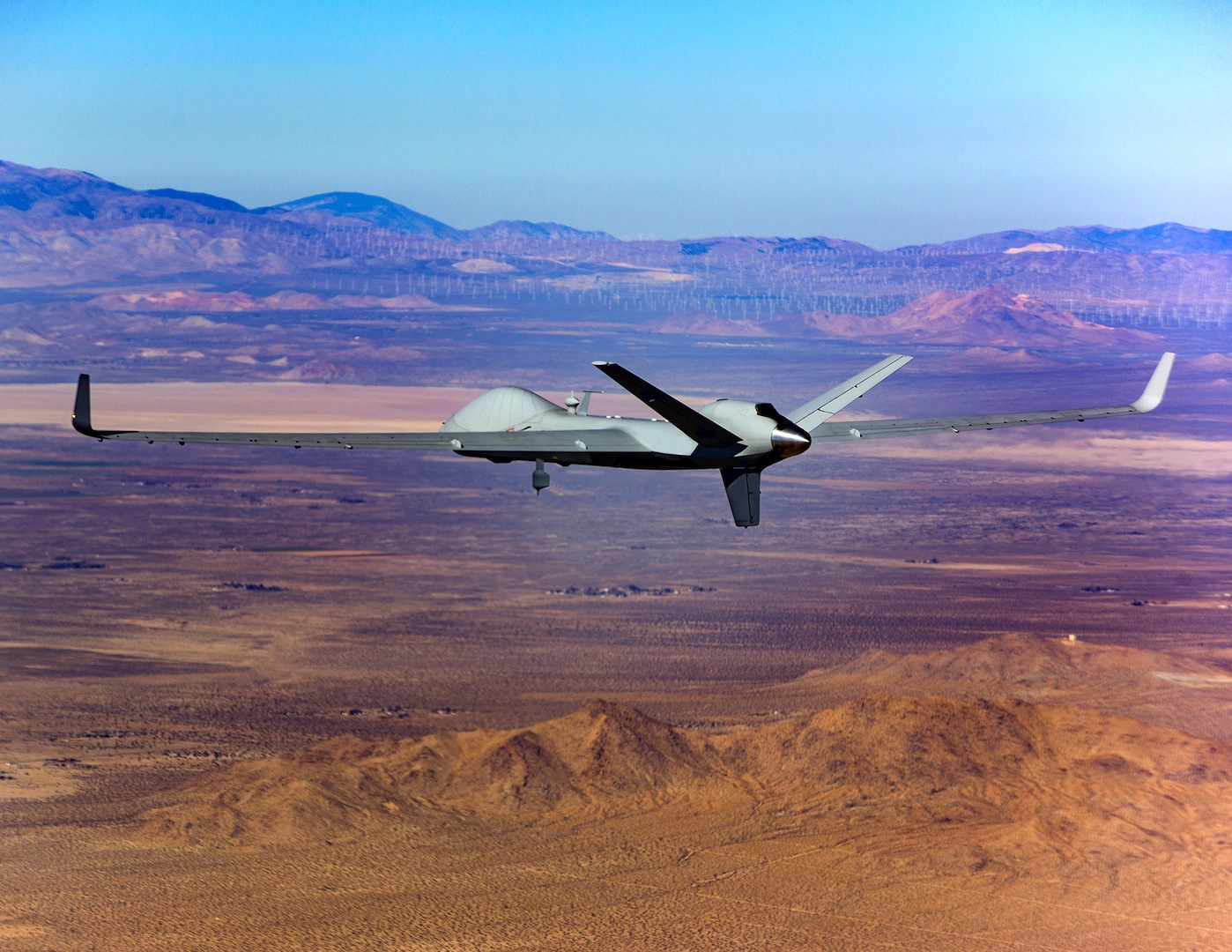 The modifications on this remotely piloted aircraft began as part of an internal development program in 2012. It will be delivered as a Type Certifiable Predator B (TCPB) to the UK Royal Air Force in 2018, who is the first customer to receive the 'certifiable' variant of this type of aircraft. Per a US Defense Security Cooperation Agency notification to Congress, the UK has requested 16 of these variants under a foreign military sale with an option to purchase 10 additional aircraft in the future. Their intention is to replace their current fleet of WQ-9 Reapers. Over the next two years General Atomics Aeronautical Systems will be building three company owned aircraft as well as an additional airframe only that will be sued for scale fatigue and static testing.
The modifications made bring the aircraft up to safety and certification levels similar to manned aircraft. This will allow the TCPB to fly more freely than before in civilian airspace as well as between countries. Additionally, the TCPB has a wingspan 79 feet, which is 13 feet longer than the Reaper, and an increased endurance and payload capability. According to General Atomics Aeronautical Systems CEO Linden Blue, the first flight of this aircraft is a major milestone. The TCPB is the first of its kind and has modifications that adhere to NATO airworthiness standards, which will allow it to be used in civil airspace operations worldwide. One application includes an unweaponized version of the TCPB that can be used in patrol and surveillance operations as well as support for border patrol, coast guard and disaster relief missions.
The TCPB complies with NATO's STANAG 4671 "UAV Systems Airworthiness Requirements" standard, a document that establishes airworthiness requirements for military fixed-wing unmanned aircraft. It also complies with certification requirements for unmanned aircraft contained in UK Defence Standard (DEF STAN) 00-970, which uses STANAG 4671 for guidance.