Carson City, NV – LED lighting company Aveo Engineering proudly announces the first FAA NORSEE (Non Required Safety Enhancing Equipment) approvals, for several of their Veolite™ interior sanitizing products. Known as Veolite™, this new line provides a superior method of sanitizing aircraft interiors by using specific ultraviolet (UV) light wavelengths to destroy viruses, germs, molds, and other pathogens with over 99% efficacy.
In any environment: Aveo's CabinPure light array, (weatherproof) CabinPure Tuff, and SafeSpace activation controller have been approved, and add a better method of sanitizing aircraft passenger areas, lavatories, galleys, and flight decks. These three new Veolite™ products are now approved for fixed mounting within the aircraft, providing a quick and thorough method of interior sanitization when the aircraft is between flights. These UV lights destroy the DNA of pathogens in under 3 seconds, and, for protection from the intense UV light, the SafeSpace controller ensures that no disinfection cycle can occur unless the interior is unoccupied.
Portable solutions: Other Veolite™ sanitization solutions include a portable, battery-powered system that also is effective in eliminating all pathogens within a matter of seconds. Known as V2D2 OnePass™, this hand held wand requires a minimum of operator familiarization and PPE, and is inexpensive to obtain and operate. These portable systems use rechargeable batteries that provide 2 to 5 hours of use, depending on the length of the disinfection period desired.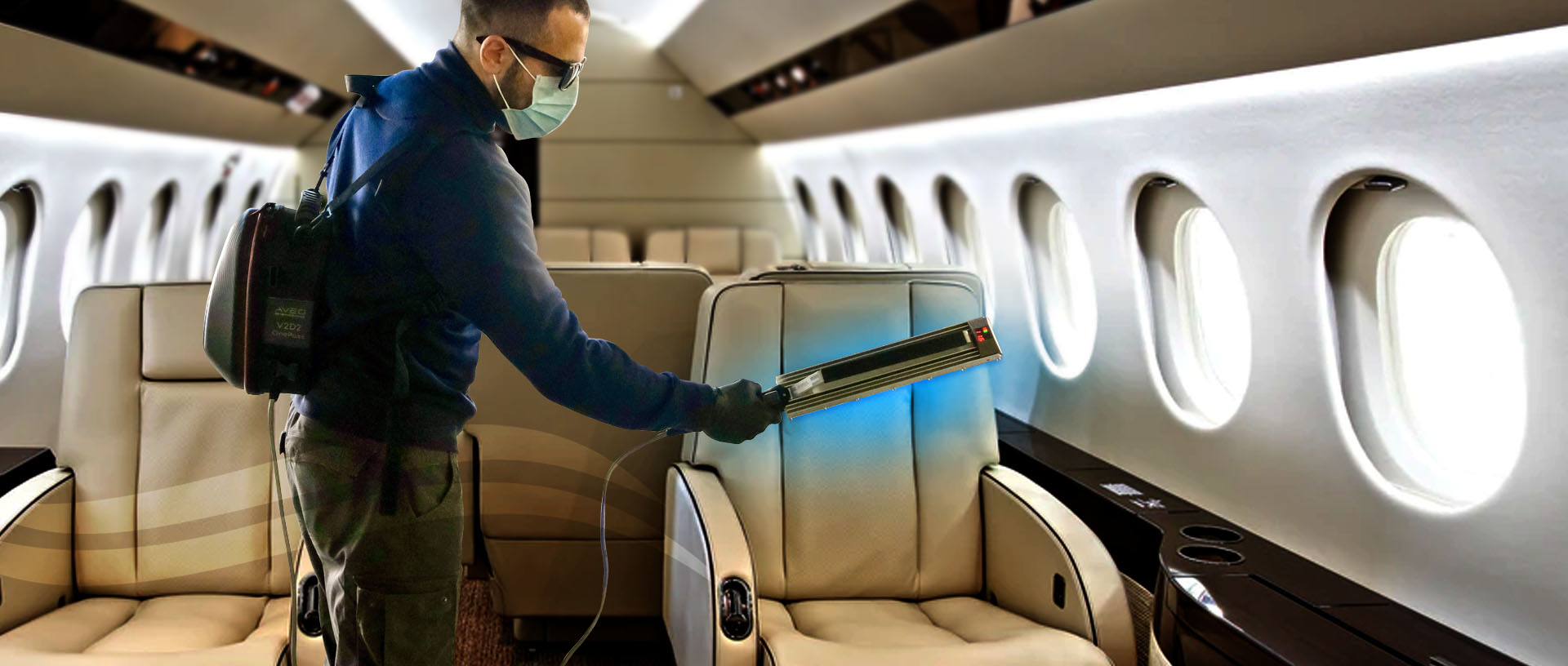 No residue. Faster. Better: Traditional interior sanitizing using chemical sprays leave residues that may be toxic or damage avionics, electronics, or surfaces and require a follow up wipe-down. Aveo's FAA approvals give operators new systems that offer superior cleaning that's effective, less labor intensive, cleaner, and easy to use. Immediate availability.
First-world manufacture: Veolite™ systems and components are produced in the USA and Europe.